S6 Pivot / with crosspiece
Collection S6 Pivot / with crosspiece
A shower with a hinged pivot door is ideal both for large showers and for making the most of small spaces. Thanks to the rotating pin fixed on the glass panel, the door opens outwards occupying less space than a hinged door. The crosspiece across the top guarantees maximum stability.
Features S6 Pivot / with crosspiece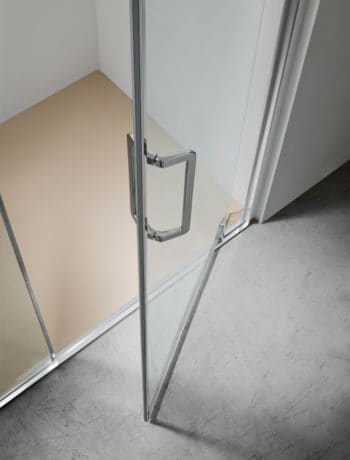 Stylish ergonomic handle
Easy opening and closing.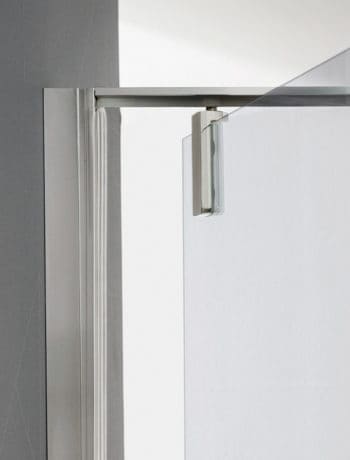 Hinge for pivot door with crosspiece
An opening system for spaces large and small.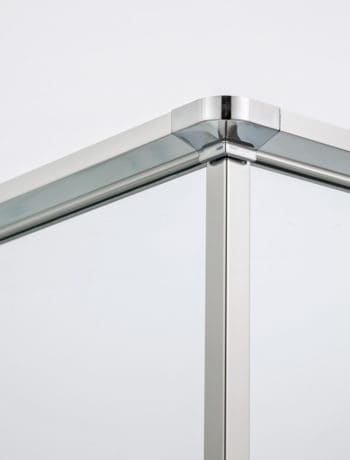 Rounded corners
Finish off the point where the perimeter profiles meet.
Configurations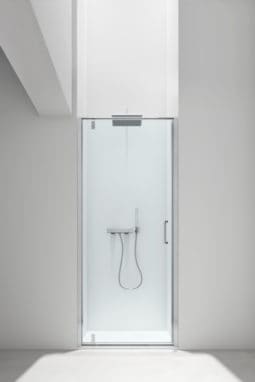 Alcove – Pivot
S6_7000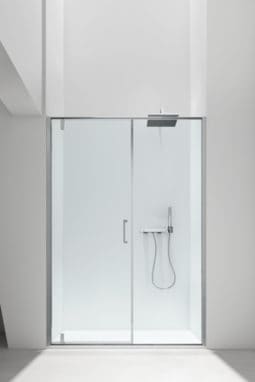 Alcove – Pivot + Fixed panel
S6_7010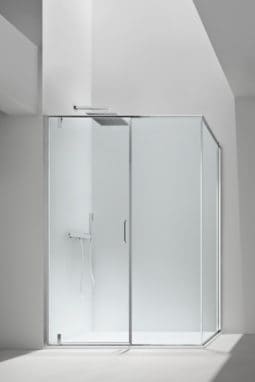 Alcove – Wall Pivot + Fixed panel + Fixed side panel
S6_7020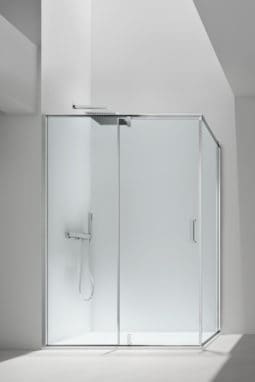 Corner – Pivot + Fixed panel + Fixed side panel
S6_7030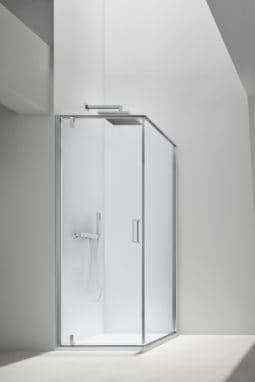 Corner – Pivot + Fixed side panel
S6_7090
Finishes
Profiles
Brill (di serie)

Bianco

Mercurio
Bronzo
+
Glass

Trasparente

Satinato

Bronzo

Grigio
Profiles
Brill (di serie)

Bianco

Mercurio
Bronzo

Bronzo Antico
Grigio Antracite
Nero
Subscribe to our newsletter
Subscribe to our newsletter to receive the latest news and updates