Collection Bathtubs
Bathtubs in different shapes and sizes complete the space with a touch of design. 5 models, each with harmonious lines, combine style and functionality to create comfortable, elegant relaxation.
Innovation and tradition fuse to create a high-impact look, with full designs or lines broken up by modern details such as open compartments or strip lights. Create a sophisticated bathtub, in absolute Arcom style.
Catino
Catino encapsulates the shapes and forms of a traditional bath, while combining sleek, modern lines with a capacious tub. Cocoon yourself in this freestanding bathtub, perfect for enjoying some pure relaxation time.
L 181 x P 85 x H 50 cm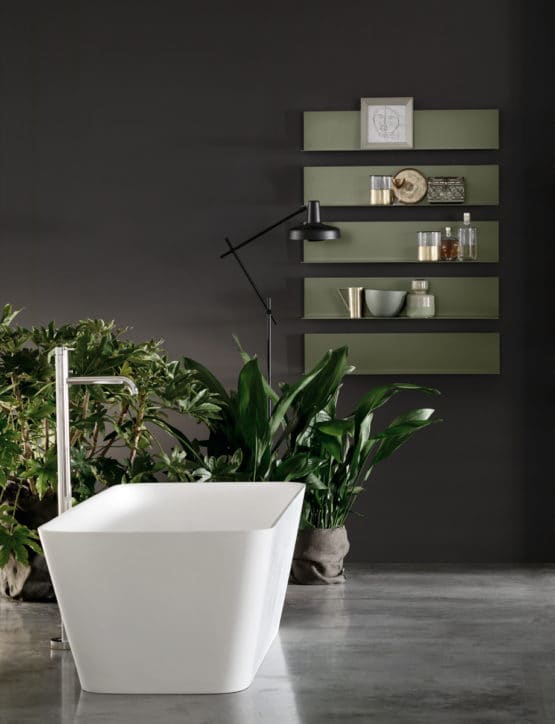 Kada
An original design given by the stylised shapes and soft, rounded corners: a freestanding tub that steals the stage. Rigid only on the surface, this bathtub has a comfy, inviting shape that adds a touch of distinguished class to your relaxation time.
L 175 x P 79 x H 50 cm
Kuvet
The freestanding version of the Kuvet bathtub is ideal for both large and more compact bathrooms, as you can position it anywhere in the space. It is available in matt Bianco Teknorit, an elegant material that is easy to clean.
L 170 x P 70 x H 50 cm