Magnetic panels and shelves
Collection Magnetica
Magnetica is an innovative mechanism that allows you to create dynamic spaces in the bathroom. The shelves and accessories can be attached and detached easily, and moved freely around the magnetic wall. Take a fresh look at your space every day with this versatile idea.
Create a dynamic bathroom space that adapts to what you need and like right now.
Features Magnetica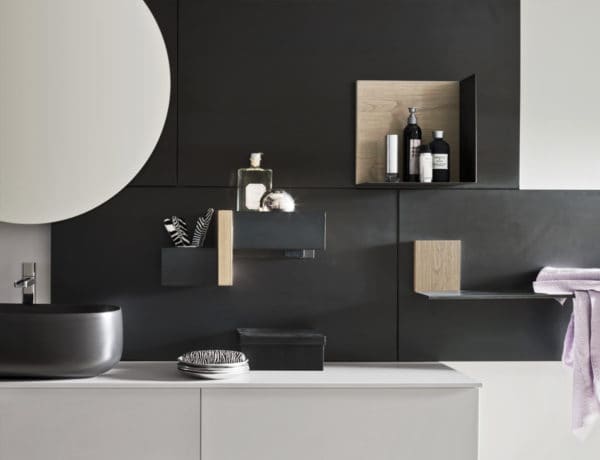 Accessorised walls
The magnetic panels use magnets to attach shelves in various shapes and colours, or other accessories.
Vertical shelf
The shelf with a magnet is applied directly on a magnetic wall, giving life to free compositions.
Toothbrush holder
A handy, practical accessory that also decorates the wall. The metal finish can be combined with inserts in a wood grain or matt lacquer.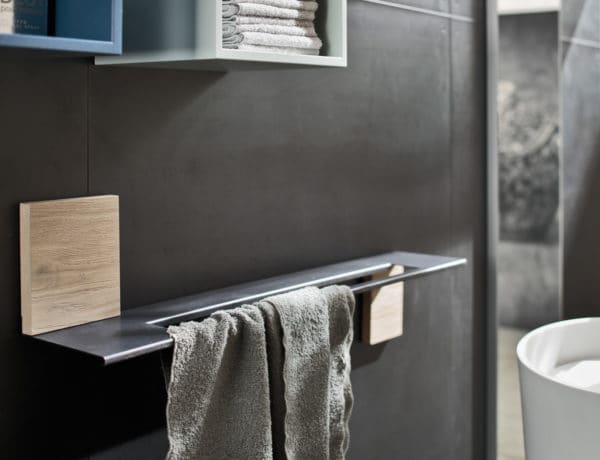 Towel holder
A must-have accessory you can customise with inserts in a wood grain or matt lacquer.
Cubes
Practical, decorative features with a magnet you can attach, detach and reposition.
Hairdryer holder
A useful storage accessory for keeping everything close at hand. The insert can be personalised in a wood grain or matt lacquer.
Knotted oak
Naturale
Riso
Orzo

Farro
Mais

Segale

Lenticchia
Matt lacquer

Inox
Taupe

Nero

Grigio Londra

Cenere
Nebbia
Grigio Perla

Brezza

Bianco

New Pergamon

Ecrù
Juta

Canapa

Terranova

Brown

Cacao

Terra

Visone

Verde Bosco

Verde Palude

Verde Oliva
Verde Twiggi

Salvia

Thè Verde
Giallo Polline
Arancio
Mattone

Germoglio
Fiordaliso

Vaniglia

Rosso Fuoco

Bordeaux

Porpora

Rosso India

Blu Night

Blu Marin
Navy
Petrolio

Cascata

Cielo
Acquamarina

Sky

Nuvola
Lavanda
Glicine
Lilla Light

Bocciolo

Geranio
Amarena
Lampone
Subscribe to our newsletter
Subscribe to our newsletter to receive the latest news and updates